FundingShield, LLC – Newport Beach, Calif. – Jan. 8, 2019
FundingShield is pleased to announce that Faith Schwartz has joined its senior advisory board. She brings a wealth of experience and relationships stemming from her leadership in the lending, fintech, non-profit and advisory space, and she is currently president of automated verification provider FormFree. Schwartz received the HousingWire HW Vanguard Award™ for her career contributions to the housing finance industry in 2018 and was recognized as one of mortgage banking's most powerful women by National Mortgage Professional magazine the same year. Other awards include HousingWire's HW Women of Influence™ award and a lifetime achievement award from the Five Star Institute.
Previously Schwartz held senior positions in roles focused on capital markets, strategy and government affairs with firms such as TMC Mortgage, Freddie Mac and CoreLogic (NYSE: CLGX). She is an active board member of various firms including technology, data and analytics company RiskSpan, nationwide appraisal management company Class Appraisal and the National Fair Housing Alliance (NFHA), a leading civil rights organization.
---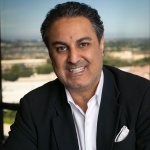 "Throughout her career, Faith has demonstrated her commitment to the technological advancement of the real estate finance industry and to protecting consumer interests. Her understanding of technology, lending and consumer needs uniquely positions her to help drive the growth of FundingShield's B2C consumer down-payment offerings,"said Ike Suri, chairman and CEO of FundingShield.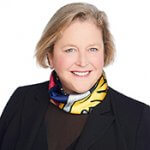 "FundingShield addresses an often-overlooked consequence of the advancement of technology in the mortgage and lending space where dynamic threats to identify, data security and money movements is a growing daily challenge for the lender and consumer. Market stakeholders, policy makers and consumers need these tools which they would benefit from," added Schwartz.
---
About FundingShield:
FundingShield is the market's leading fintech firm offering plug 'n' play, scalable, cloud-based risk, compliance and fraud technology solutions to protect the mortgage, real estate, title and legal industries from wire fraud, social engineering attempts, injection attacks and regulatory and compliance risk from third parties. Fundingshield's cost and time-effective solutions deliver the highest level of control and risk mitigation, helping clients improve their bottom line. Beyond leveraging its live, verified and vetted proprietary database, Fundingshield delivers actionable loan-level intelligence to clients so they can make more informed decisions with a full understanding of their risk exposure. 
For more information on FundingShield or to speak with our sales or product team, please email Sales@Fundingshield.com or call (800) 295 0135 x2 to speak with the FundingShield team.