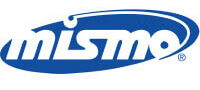 NEWPORT BEACH, Calif. (October 9, 2019) – FundingShield, an industry leading innovator within the mortgage fintech industry, is pleased to announce that its wire fraud prevention software products, Guardian Service and Wire Account Verification Service, have received Premiere Level Certification from MISMO®, the mortgage industry's standards organization. Premiere Level Certification is the highest certification given by MISMO.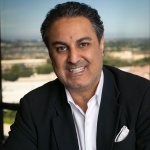 "We are delighted to have FundingShield successfully certified MISMO compliant," said Ike Suri, Chairman and CEO, FundingShield, LLC. "This is an important step towards a better customer experience through safeguarding data, preventing wire fraud, managing risk, and ensuring loan level transaction compliance."
"MISMO congratulates FundingShield for their significant achievement of earning a Premiere Level Certification," said Rick Hill, Executive Vice President of MISMO & Vice President of Industry Technology at Mortgage Bankers Association. "FundingShield's ability to produce and consume MISMO-based files ensures that their partners will know their data transmissions and translations are reliable."
FundingShield vets, validates and confirms that transaction level documents and data reflect compliant, licensed and good standing closing parties with accurate closing documents ensuring no wire fraud or title fraud will result in lack of coverage.  Further the firm leverages its live data and technology to automate processes, lower cost and protect real estate participants from wire & title fraud schemes that improve asset quality by ensuring coverage from title insurance entities that meet closing and settlement requirements in all 50 states.  The firm has protected lenders, investors, originators, homebuyers and warehouse banks from wire fraud and closing risk on over $550 Billion in residential and commercial real estate closings where it provides additional coverage per transaction of up to $5mm per loan.
The MISMO Software Compliance Certification Program provides assurance that a technology provider's products demonstrate compliance with MISMO standards and best practices. The Premiere Level certification includes an assessment by an independent, MISMO-approved, third-party assessment company. This assessment evaluates the provider's MISMO-related practices, product-specific usage of MISMO standards, and evidence of MISMO training. The program is open to any company that develops MISMO-base software, products or tools. Only products certified by MISMO may utilize the term "certified MISMO compliant" – a symbol of industry excellence.
For more information regarding MISMO's Software Compliance Certification Program, visit http://www.mismo.org/education-and-certification/product/software-certification or contact MISMO at info@mismo.org.
About FundingShield, LLC
FundingShield, LLC is a leading provider of risk management, fraud prevention and regulatory compliance technology solutions protecting the mortgage, real estate, title and legal industries. FundingShield's award winning FinTech solutions deliver the highest level of control and risk mitigation against wire fraud, settlement risk, third-party vendors and cyber fraud while improving the bottom line. The firm's proprietary database of title and settlement parties is the largest in the industry with live, verified and vetted data. FundingShield's services deliver actionable intelligence at the transaction level with coverage up to $5 million per transaction leveraging the firm's cognitive AI and machine learning tools. These user-centric solutions are plug'n play, scalable, pay as you go, secure, cloud-based and integrate easily through its APIs. FundingShield is a HousingWire Tech100™ company for the year 2019.
For more information on FundingShield or to speak with our sales or product team please email Sales@Fundingshield.com or call 949 706 7888.  
About MISMO
The Mortgage Industry Standards Maintenance Organization (MISMO) is the standards development organization for the residential and commercial finance industry. Today, MISMO standards are accepted and deployed by every type of entity involved in creating mortgages, and they are required by most regulators, housing agencies and GSEs that govern the exchange of information. Use of MISMO's standards has been found to lower per loan costs, improve margins, reduce errors and speed up the loan process by reducing manual, paper-based processes. MISMO is managed by the Mortgage Bankers Association ("MBA"). For more information, visit www.mismo.org.
CONTACT INFO@FUNDINGSHIELD.COM FOR MEDIA INQUIRIES