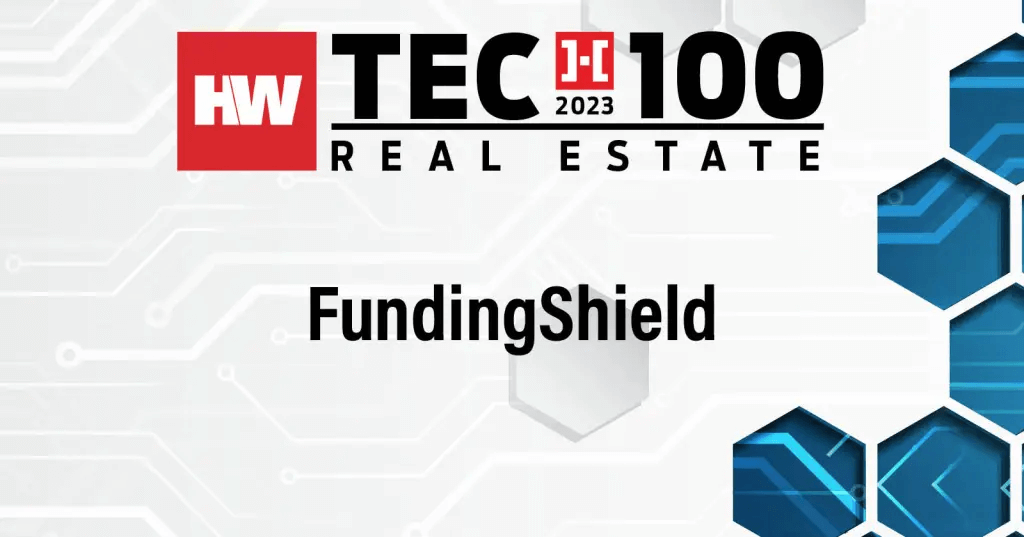 ---
FundingShield named to the HousingWire Tech100 2023 as a top 100 technology provider serving the real estate economy for fifth year in a row
FundingShield is excited to be named to the 

2023 HousingWire Tech 100 

list for the fifth year in a row.   The HousingWire Tech100 is a list of the top 100 technology providers serving the real estate economy.

FundingShield has achieved the award on the back on continued success in delivering a live, source-data driven ecosystem that provides data verification, 3rd party risk management, closing agent compliance, cyber security risk management, wire fraud prevention and title fraud prevention products to the real estate and mortgage community. FundingShield also provides the industry's leading transaction level coverage of $5mm per loan warranty covering against risk of loss due to 1st party or 3rd party related fraud risks.