Solution to seamlessly provide lender and consumer wire fraud prevention tools
NEWPORT BEACH, Calif.  (August 19, 2019) – FundingShield, an industry leading innovator within the mortgage fintech industry, is pleased to announce a strategic partnership with Tavant. FundingShield will be integrating its solutions into Tavant VELOX's FinConnect hub.  Tavant is a Silicon Valley-based provider of AI-powered digital lending technologies. Tavant VELOX's FinConnect is an enterprise service bus for the financial services industry, and an intelligent lending data and services network that integrates with more than 120 ecosystem partners.  
FundingShield is an award-winning FinTech firm providing cloud-based, plug n' play tools that prevent wire fraud, validate third party settlement agents, verify settlement documentation while providing recourse at the transaction level.  FundingShield maintains the largest database of live, vetted and verified bank account information of settlement parties that clients can access via multiple API driven integrations working with lenders, asset managers, warehouse banks and investors.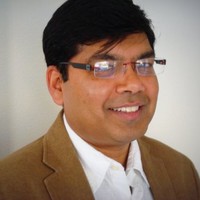 "FundingShield's solutions are highly innovative unique and they are in line with Tavant's approach to delivering relevant, cutting edge solutions to our clients," said Mohammad Rashid, vice president, head of consumer lending practice, Tavant.  "This partnership will further our clients' ability to leverage industry leading risk and fraud solutions via standardized and easy to use integration points by way of FinConnect"
"We are excited to integrate our WAVs and Guardian product services with Tavant's platform. Mortgage lenders and consumers will be able to seamlessly leverage our award winning fintech tools to prevent wire fraud at loan level. These are the only B2B and B2B2C solutions of their kind in the mortgage industry," shared Ike Suri Chairman and CEO of FundingShield.


About Tavant
Headquartered in Santa Clara, California, Tavant is a digital products and solutions company that provides impactful results to its customers across North America, Europe, and Asia-Pacific. Founded in 2000, the company employs over 2500 people and is a recognized top employer. Tavant is creating an AI-powered intelligent lending enterprise by reimagining customer experiences, driving operational efficiencies and improving collaboration.
Find Tavant on LinkedIn and Twitter.
About FundingShield
FundingShield is a leading provider of risk management, fraud prevention and regulatory compliance technology solutions protecting the mortgage, real estate, title, and legal industries.   FundingShield's award winning FinTech solutions deliver the highest level of control & risk mitigation against wire fraud, settlement risk, third-party vendors and cyber fraud while improving the bottom line. The firm's proprietary database of title & settlement parties is the largest in the industry with live, verified, and vetted data. FundingShield's services deliver actionable intelligence at the transaction level with coverage up to $5 million per transaction leveraging the firm's cognitive AI and machine learning tools. These user-centric solutions are plug'n play, scalable, pay as you go, secure, cloud-based and integrate easily through its APIs. 
For more information on FundingShield or to speak with our sales or product team please email Sales@Fundingshield.com or call (800) 295 0135 x2  www.fundingshield.com
Find FundingShield on LinkedIN
Press Contact for Tavant
Anna Stanley
(251)517-7857