As the Coronavirus (COVID-19) has been classified as a pandemic, businesses need to prepare themselves for the reality that Coronavirus will cause disruptions to their daily operations. Having a secure and proactive response plan is crucial in times of uncertainty. FundingShield and its award-winning MISMO certified fintech tools provide solutions to keep your business safe and functional in uncertain times.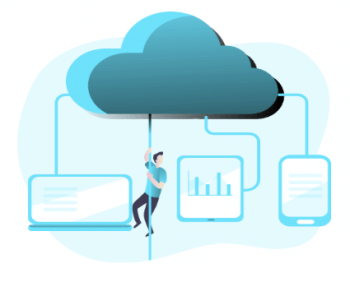 With vulnerability at an all-time high, here's what we know will be crucial to maintain daily operations in a tech-oriented market:
A secure crisis management plan
Transparent, clear, and secure communications
Consideration for the likelihood of mass absenteeism
Plans to support secure remote work
A business continuity plan
A disaster recovery plan
Lack of this type of preparation can leave your company vulnerable and exposed to back-door entry for hackers, bad actors, BEC, fishing, intentional fraud, wire fraud, and non-compliance with regulatory laws.
FundingShield mitigates the risk of remote work with tools that have a proven track record of secure solutions. AI-powered, ML equipped automation with the right balance of human engagement on a secure ISO/SOC certified cloud-based platform can keep your business secure and functional in a volatile climate. Real-time data, data integrity, data transmission, data verification, data validation, and data vetting is of the utmost importance now more than ever. FundingShield delivers tested and proven solutions all while saving you time and cutting costs.
As more and more companies ask their employees to work from home, restrict travel, limit social contact, and take sick time when needed, tech-driven solutions are crucial in preventing workflows from becoming inefficient, time-consuming, or vulnerable to theft and fraud. Tested auto-workflows such as WAVS and Guardian are solutions that make a world of difference when your staff cannot gather together.
Investing in risk aversion has never been more important. Modernization is essential in ensuring that remote workers are utilizing secure networks to perform crucial duties. FundingShield takes the uncertainty out of remote work.
 Coronavirus is a threat that, provided the proper security, does not need to cause major disruption to the industry. While day-to-day operations may be temporarily impacted, FundingShield ensures that your business is secure, functional, and successful.