The response to the novel Coronavirus in the mortgage industry has been justifiably rushed. Unfortunately, as lenders move quickly to ensure business continuity by moving to work from home (WFH) environments, vulnerability to bad actors has been amplified like never before. Wire fraud and regulatory compliance violations have risen by an additional 62% within the last 10 business days alone. It is crucial to take the necessary steps to prevent wire and title fraud with FundingShield's fintech solutions- now more than ever.
---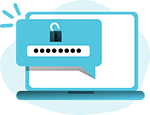 During this volatile time, leveraging an API driven digital strategy is paramount to success. FundingShield's partnership with EllieMae delivers you API solutions to help you originate more loans, lower costs, and reduce time to close- all without skipping a beat as America makes the transition to being a remote workforce.
---
In just two weeks FundingShield has seen an additional 62% increase in:
Wire Instruction errors
Transaction Data mismatches; property, bank, borrower, lender, closing/title agent…
Perpetuated fraud attempts
Incorrect/altered wire instructions
Phishing attempts
Requests to fund unauthorized/unrelated 3rd party accounts
These items were found, corrected, validated, and protected by FundingShield

Forecasting indicates that wire fraud attempts and errors can only be expected to increase, common sense indicates that this problem will be exacerbated by WFH environments, and good sense indicates that it's time to focus on secure tech solutions. Recent announcements from regulatory bodies, including governors, have made it clear that hard provisions will be enforced against companies who are not compliant. Now, more than ever, companies cannot take this risk. WFH environments are putting firms in a challenging position that can be overcome through FundingShield's and EllieMae's secure tech solutions with a single click.
---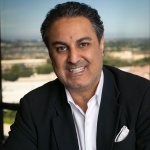 Ike Suri, Chairman & CEO of FundingShield shared:
"The plug-and-play approach allows companies to leapfrog over any potential disruptions or risks caused by work from home environments due to the Covid-19 outbreak."
As existing clients continue to see tremendous growth while mortgage rates have dropped, FundingShield is onboarding new clients at an accelerated speed in order to provide plug and play solutions to every new client.
---
While the new WFH model is crucial in combating this pandemic, digital security must be sufficiently considered and protected. Here are some basic rules to keep in mind:
Change all default usernames and passwords
Use only secure protocols like SSH, HTTPS, and SCP
Disable not-secure protocols like Telnet, HTTP, and FTP
Restrict access to limited IP ranges if possible
Put access to resources behind VPN connects if possible
If you don't have a VPN solution, take these steps to mitigate risk:
Ensure all accounts with remote access have strong passwords before enabling the remote desktop
Use multi-factor authentication. (All remote access should always be MFA, including email access.)
Update your software. Both clients and servers should have the latest Microsoft patches with automatic updates
Use firewalls to restrict access to remote desktop listening ports, the standard is TCP 3389. Firewalls should be used on both software and hardware when available.
Using an RDP gateway is highly recommended for restricting RDP access to desktops and servers
Enable network-level authentication
Windows 10, Windows Server 2012 R2/2016/2019 provides Network Level Authentication (NLA) by default. It's best to leave this in place because NLA provides an extra level of authentication before a connection is established.

---
The industry is digitizing at an increasingly accelerated rate. Security through Fintech solutions is no longer optional, it is necessary. In an unpredictable world, FundingShield takes the uncertainty out of remote work.
---
Here's why more businesses choose FundingShield:
• $6 billion halted by our clients or redirected
• Over $560 billion closing value monitored
• $92 billion flagged for closing deficiency or inconsistency
• Ability to demonstrate 200-300% ROIS through the use of our technology
---
About FundingShield
FundingShield is a leading provider of risk management, fraud prevention and regulatory compliance technology solutions protecting the mortgage, real estate, title and legal industries. FundingShield's award-winning FinTech solutions deliver the highest level of control and risk mitigation against wire fraud, settlement risk, third-party vendors and cyber fraud while improving the bottom line. The firm's proprietary database of title and settlement parties is the largest in the industry with live, verified and vetted data. FundingShield is MISMO certified and its services deliver actionable intelligence at the transaction level with coverage up to $5 million per transaction leveraging the firm's cognitive AI and machine learning tools. These user-centric solutions are plug'n play, scalable, pay as you go, secure, cloud-based and integrate easily through its APIs. FundingShield is a HousingWire Tech100™ company for the years 2019 & 2020.
For more information on FundingShield or to speak with our sales or product team please email Sales@Fundingshield.com or call (949) 706-7888
www.fundingshield.com
Find FundingShield on LinkedIN