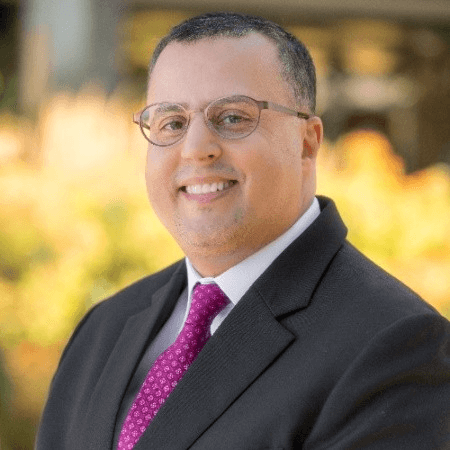 Selim Aissi
Advisory Board Member
Selim Aissi is current an advisory board member at FundingShield as well as investor, advisor to various technology, security, and financial services company's. Previously he was Senior Vice President & Chief Security Officer at Ellie Mae (up to and through the acquisition by Intercontinental Exchange) where was responsible for Ellie Mae's Security Engineering, Operations, Strategy, Cyber Resilience, and GRC.
Selim has held various roles including Vice President of Global Information Security at Visa where he transformed Visa's information security program into the industry leader, led critical security programs including product security innovation, and enabled global growth and datacenter expansion. He also led technologies for protecting Visa's data, networks, data centers, digital wallets, applications, end-point devices, and other core capabilities for corporate network as well as issuer- and consumer-facing products and services. Selim was recognized for leading company-wide Security Initiatives including ApplePay, Visa's APAC Data Center, and Visa's Data Protection Programs.
Selim also spent over 11 years at Intel where he held senior management and technology roles and championed several security technologies for Intel's server, desktop, and mobile products. Prior to Intel, Selim held senior engineering positions at General Dynamics – Land Systems Division (M1A2 Battle Tank Vehicle Electronics), General Motors (Embedded Software Center of Excellence), and Applied Dynamics International.
Selim earned his B.S., M.S., and Ph.D. engineering degrees from the University of Michigan, Ann Arbor. He is a Certified Information Systems Security Professional (CISSP), Senior Member of IEEE, and member of ACM and ISACA. He holds over 100 patents in various areas of computer and information security.
Selim has served as a Board Member for several Startups, Venture Capital firms, and Security Institutions, including FS-ISAC MRC, State of California's Cybersecurity Task Force, National Technology Security Coalition (NTSC), UC Berkeley CISO Institute, Bay Area CISO Executive Governing Body, and CISO Magazine. He co-authored the book Security for Mobile Networks and Platforms (Artech House).
Selim has also been recognized for security innovation and leadership and received several awards including the 2019 CISO of the Year Award, Top 100 Global CISOs, and Most Influential CISOs.