HousingWire Reports FundingShield Q3 2021 Wire Fraud Market Risk Analytics
Commentary from FundingShield's CEO Ike Suri
Wire and title fraud risk continued to rise in the third quarter of 2021 where 47% of loans reviewed by FundingShield had at least one risk finding, and of those loans, an average of 2.1 risk findings existed per transaction. This is a sign of increased overall risk and a higher concentration of risk elements for problematic loans. This growth comes on the back of all-time high values from the first & second quarter of this year. E-closings and other automation technologies continue to gain traction and simultaneously with new technology new fraud schemes and vulnerabilities have emerged.
The real estate title and settlement arena continue to be a hot target for cybercriminals and fraudsters within and outside the U.S. borders. In recent dialogues with the FBI, they have identified the space to be a hotbed for potential first party and third party (cyber) crime due to the amount of data, funds, and unsupervised access to recordable instruments. Per the Washington Post Homeland Security Secretary Alejandro Mayorkas has given a nod to new hacking reporting requirements for certain businesses, which would likely include financial services firms. This mix of digital and monetary assets makes the space a prime target for potential fraudsters to attack and reap financial or other gains through disruption and erosion of trust in an industry that constitutes nearly 1/3rd of U.S. G.D.P.
Comparing Q3 2021 vs Q2-2021 there was an additional increase in fraud/risk exposure surrounding CPL errors/issues of 19.7%, a 6.5% increase in CPL/Agent validation errors with title insurers, and a 12.8% increase in state licensing issues among closing agents.
Analytics Q3 2021 v Q2 2021: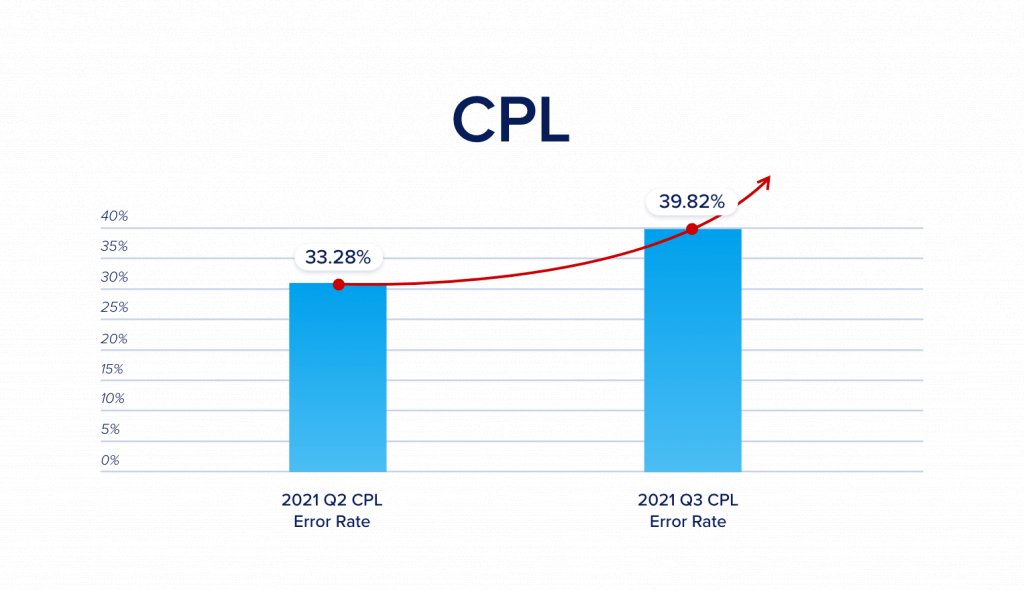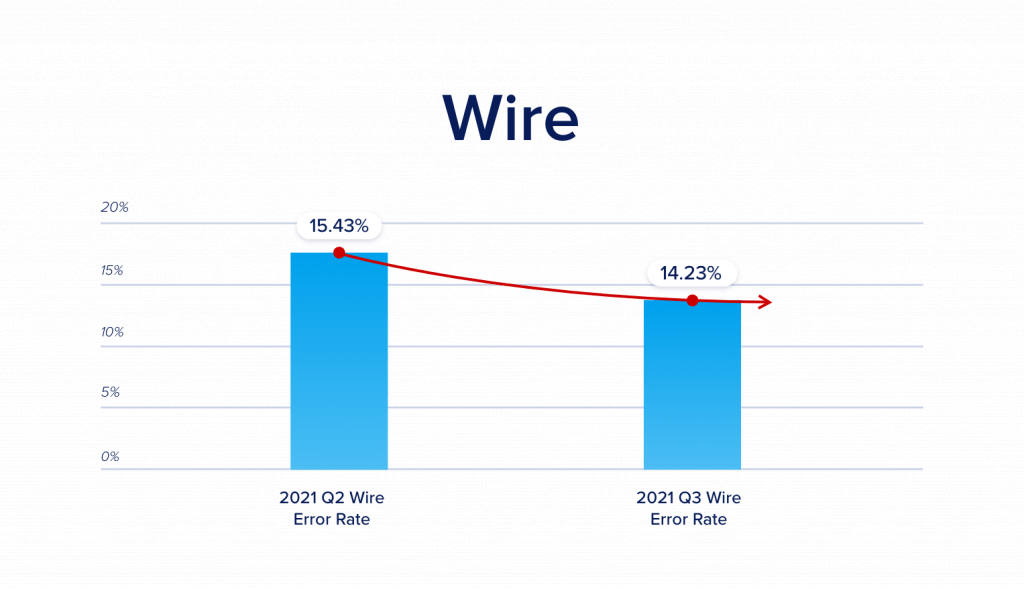 Additional Context:
These issues highlight production errors, misrepresentations, control issues, and inaccurate data being transacted upon that create ideal conditions for fraudsters to prey. Further, we are continuing to see how improving closing document validation through our processes is driving more efficiencies and fewer errors in the post-closing environment for our clients who are recognizing increased ROIs where many lenders struggling to manage these back-end workflows and costs. FundingShield helps prevent, identify and resolve these inefficiencies, threats, and exposures in a timely manner so lenders can run their businesses without interruptions, reputational nightmares, and/or losses by working with only valid, verified, and vetted closing agents across the country.
About FundingShield
FundingShield is a MISMO-certified FinTech offering B2B & B2B2C solutions for transaction-level coverage against wire & title fraud, settlement risk, closing agent compliance & cyber threats while reducing operating costs and improving asset quality for real estate investors and mortgage finance companies including banks, credit unions, and independent mortgage banks. FundingShield's user-centric plug'n'play tools are scalable, pay-per-loan, secure, cloud-based, and are integrated via API's or LOS (Encompass) driving ROIs >200%. FundingShield is a three-time Housingwire TECH100 Winner for 2019, 2020 & 2021, CFO Tech Outlook Top 10 Financial Security Solution Provider, California MBA Tech Innovator, Ellie Mae Encompass partner, and an IBM cloud services partner.
For more information, visit FundingShield.com, email Sales@FundingShield.com or call 949-706-7888.